Telegram to roll out Inline Bots. Payment coming soon?
As Telegram's bot platform becomes increasingly important for the young messenger network, Telegram now takes it one step further: Users can now interact with bots even if they are not part of an existing chat – including group chats. Is this already part of Telegram's upcoming payment platform?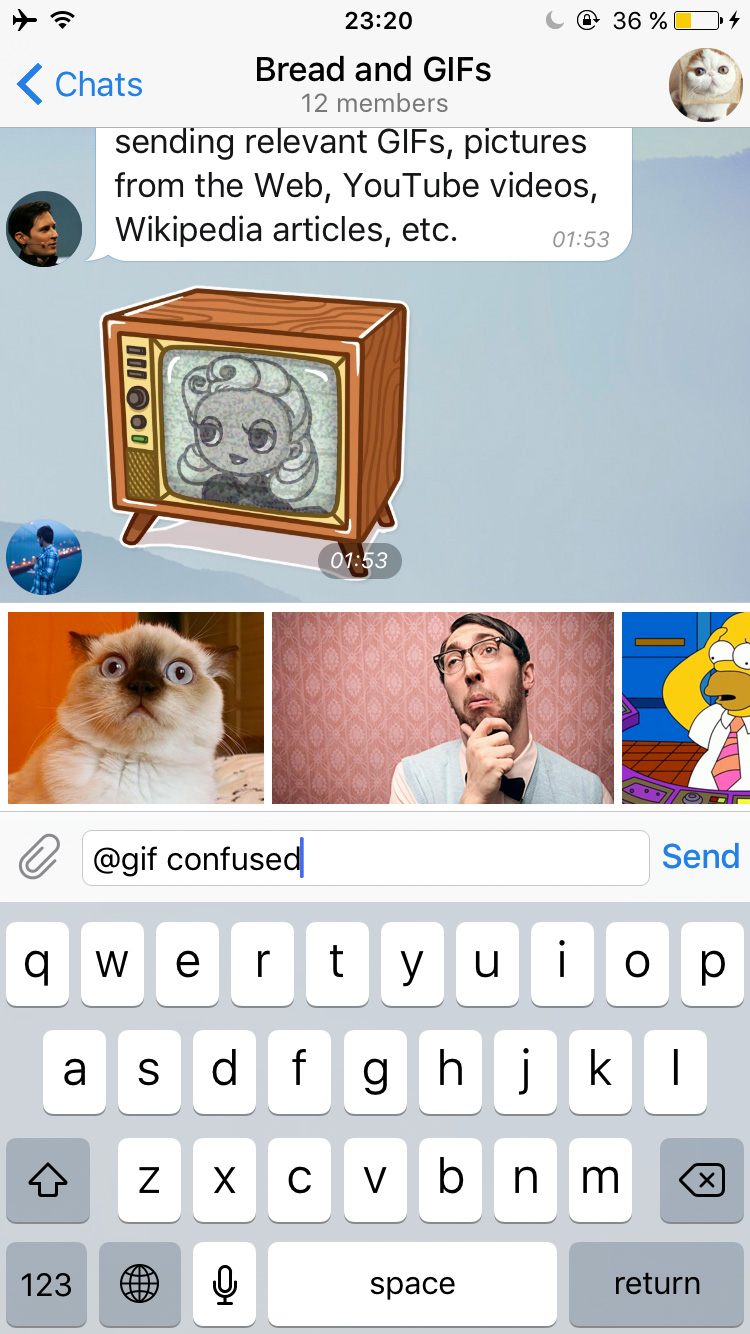 In order to access a bot's functionality, users need to add bots to every chat individually. However, this has now changed. As of today, Bots can now be part of every chat on Telegram by simply mentioning them using @botname.
Accessing external bots in Telegram will be essential for receiving and sending payments as this feature will be coming soon to Telegram, as Pavel Durov pointed out at TechCrunch Disrupt 2015 in a talk with Mike Butcher.
We are thinking about launching a Payment API. All the bot developers could accept money easily form the users in Telegram (05:21)
Payments via Telegram are currently being tested in Russia
Monetizing bots and eventually the platform itself could possibly be achieved by handling payments via Telegram. However, access to payments requires a cooperation with a bank at some point.
In Russia, where payments are currently being tested through Telegram's standard API, the local online bank Tinkoff is bringing mobile payments to Telegram users through its MoneyTalkBot, as Natalie Korotaeva (@korotaeva_at) pointed out to us.
How much money would you like to transfer?

500 rubles.

Okay, 500 rubles to a client with a number +79119831105, a comission 0 rubles. Send it?

Yes.
However, it is currently unclear when the "Payment API" will be released and if international payments will be available to all Telegram users.
WeChat, China's most popular messenger with over 800 million daily active users, introduced payments handled via its messenger in March 2014. 1
Read more
Source